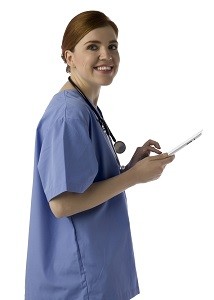 Career Opportunities for Hawaii's Home Health Caregivers at Visiting Caregivers LLC
At Visiting Caregivers LLC, we take pride in our resources which is our team of professional and experienced employee's of caregivers and nurses who have chosen this field as their lifetime occupation. Our team of dedicated caregivers is the heart and soul of Visiting Caregivers LLC.
We understand how difficult it is to hire trustworthy and competent help and to bring someone into the privacy of a loved one's home. We know there may be anxiety about how things are going to work out. To alleviate some of these concerns, all of our caregivers are bonded and insured (sexual molestation Included) for coverage related to liability or theft that may arise.
All in-home employee's are carefully selected and well informed as they go through a screening process before stepping into a client's home.
Visiting Caregivers LLC is continuously interested in recruiting professional caregivers and nurses that could be a part of our dynamic team of Hawaii's home health caregivers.
Applicants must meet the following criteria:
Possess the ability to communicate well
Have experience as a caregiver
Be compassionate, trustworthy and dependable
If you fit these descriptions, we are interested in you! We are glad you are visiting the Employment page on our website.
Download and fill out the Visiting Caregivers LLC employment application form as thorough as possible.
Click the button to download the employment application.
Then send the completed application to us by mail. You may print and mail the completed application to:
Visiting Caregivers LLC
1214 Kukila Street
Honolulu, HI 96818
Or save the job application into your computer, complete the form and attach the employment application form to an e-mail and send to info@visitingcaregiversllc.com. Our staff representative will respond to your application as soon as possible.
Moreover, to apply for a position providing in-home care service, Visiting Caregivers LLC will perform and/or requires the following of all applicants:
Criminal history background check
TB Clearance
History & physical examination
Validate references
Valid identification
Validate work history and experience
Verify current certification or professional licenses (if applicable)
Personal interview
CPR and First Aid certification
Should clients require caregivers to operate their own vehicle, all caregivers/drivers must be a minimum 21 years of age and must provide the following:
Valid Driver's License
Current Driver's Abstract
Visiting Caregivers LLC takes pride in our team of quality, professional Hawaii in-home caregivers. The trustworthiness of our team and the safety of our clients and is of the utmost importance.